Customer-driven features
Multiple configurable features that empower the sales teams for tomorrow
Capture, track, organize, and nurture your leads with ease. Get complete insight into every lead through a unified platform.
From flawless capture of leads to seamless access to conversations, activities and scheduled tasks, get all the information you need in one place. Get deeper into the lead details anytime from any device, get faster and deeper lead engagement.
The comprehensive lead management feature ensures none of your leads get ignored.
A customizable user friendly mobile CRM is all that a sales manager needs to run entire sales team at fingertips.
Track, organize and manage the complete field sales operations through a unified platform. Remotely track the live location, check-in status, meeting status, outcomes, beat plans and targets achieved. Get accurate automated reports at your fingertips.
Systematize the workforce and increase revenue with effective sales team management
Empower your sales executives to invest their valuable time in pursuing the rightly qualified deals for your business.
How prioritized are your sales deals? Prioritize the sales deals by ranking them based on the rate of their engagement with your business. Categorize the deals from hot status to cold status and help the executive seamlessly differentiate qualified leads from the unqualified ones.
Gain a better insight into the quality of deals. Reduce churn, retain qualified leads, and maximize opportunities.
Nurture and manage your clients with effective client management feature. Empower your executives upsell/cross-sell on the go.
Get comprehensive view of client profiles in one place. The information is not limited to address, phone address or email address, the sales executives can get complete customer lifecycle on the go. Dive deep into customer behavior, upsell and cross-sell with ease.
Get deeper insight into client details, generate better sales opportunities and offer instant customer support.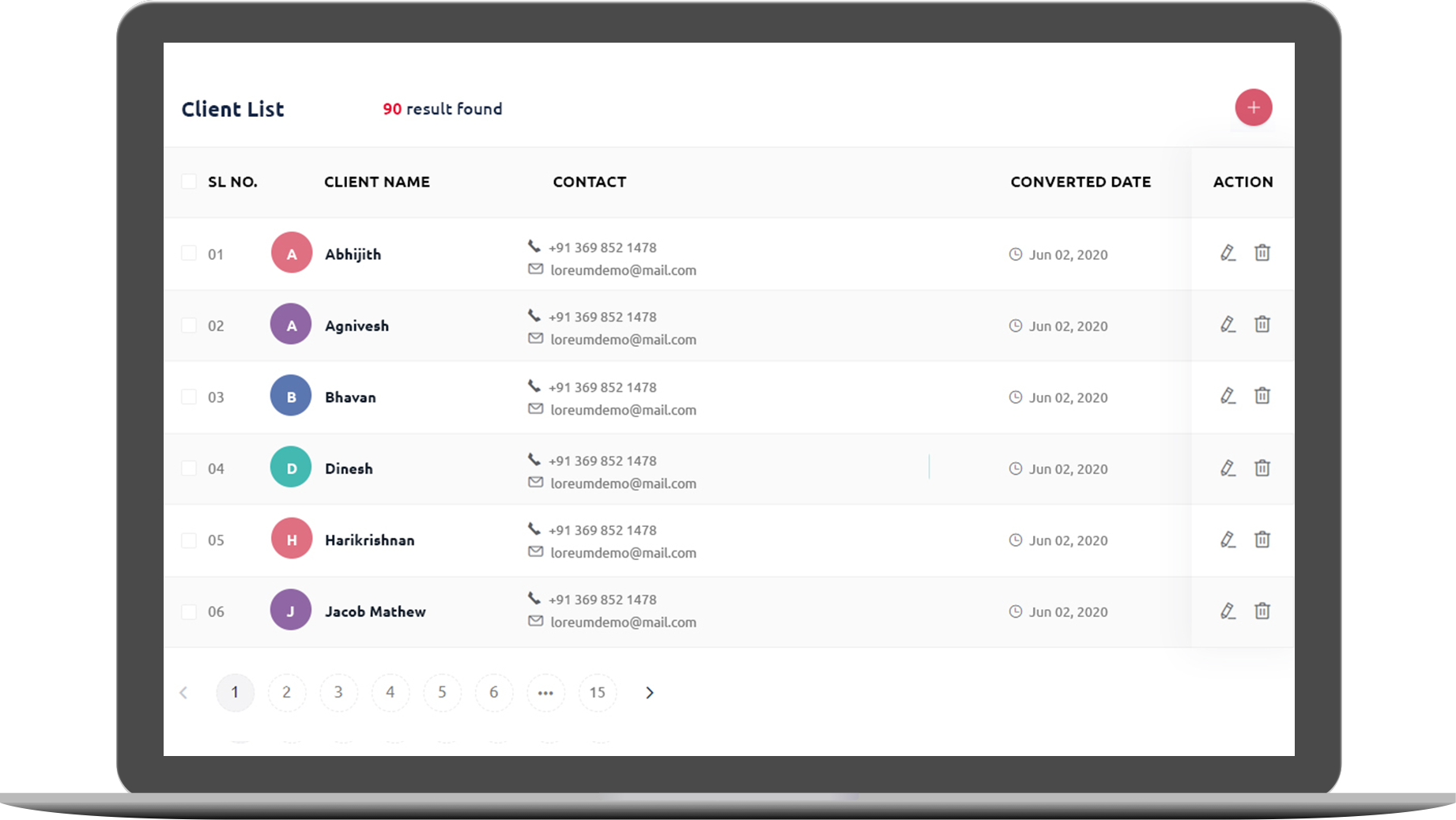 From initial acceptance of orders to shipment of the products, comprehensively manage the process through a unified platform.
Add new orders and update invoices on the go through Internet-enabled Android/iPhone device. Update order data to the central database, hinder unwanted delay, and ensure order delivery in minimal time. Manage your orders from multiple channels through a single platform.
Empower your executives to dedicate their valuable time to acquiring orders than managing them.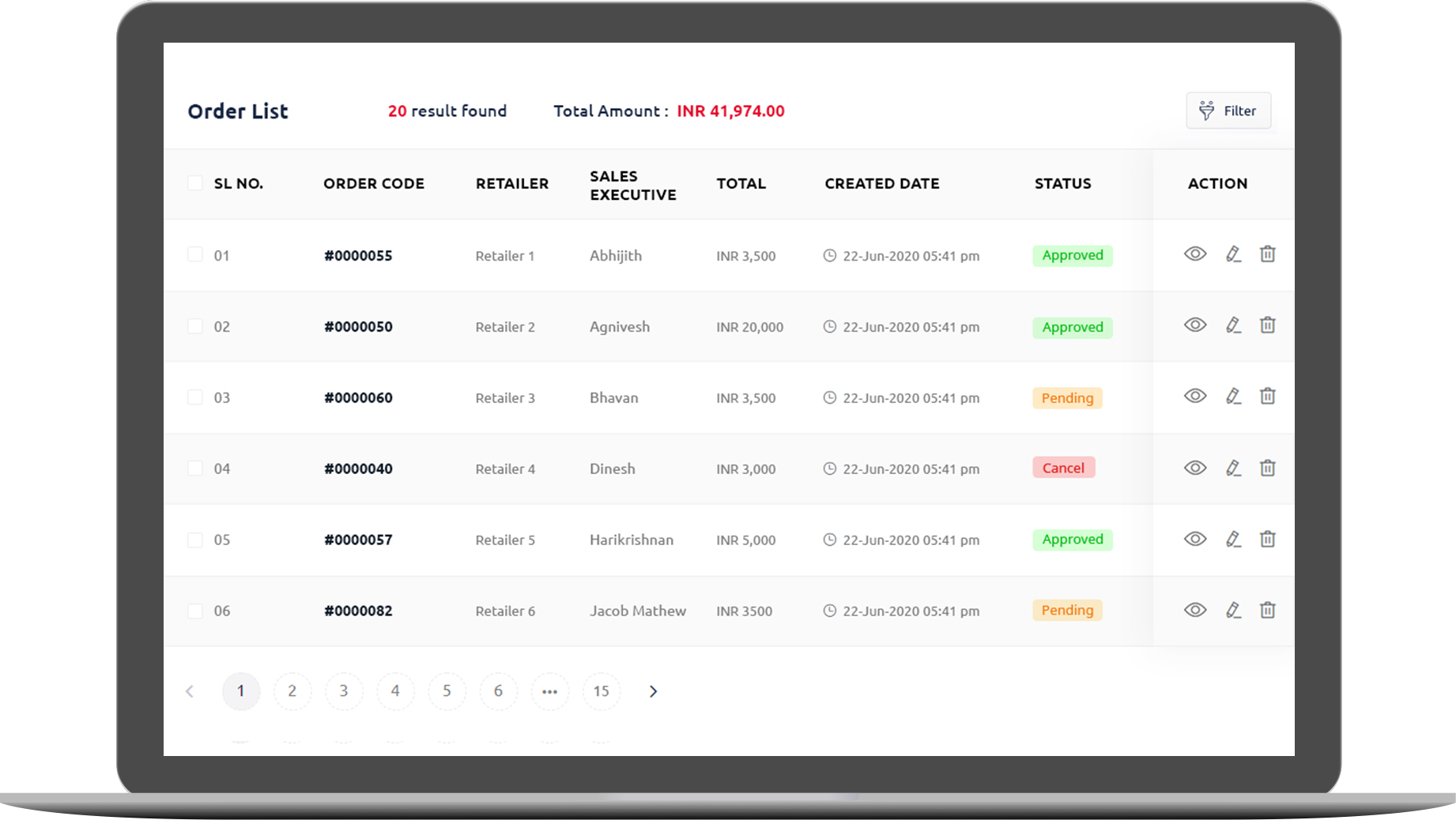 Streamline the payment collections through efficient and systematic payment collections feature.
Upload the payment data from mobile device or desktop to the central database, get up to date details of the ongoing transaction on the go. Efficiently manage customer orders and respective payment collections through a unified platform.
No more unnecessary hassles. Manage payment collections systematically through a single platform.
Analyze the trends from time to time, make better and informed decisions with up-to-date reports at fingertips.
From leads to collections, get a comprehensive analysis report of all the sales activities of your business. The graphical reports give a quick measure of accomplishment and underachievement, making it seamless to make informed business decisions and grow revenue.
Use the accurate reports, dive deeper, address the pain points, and improve the revenue.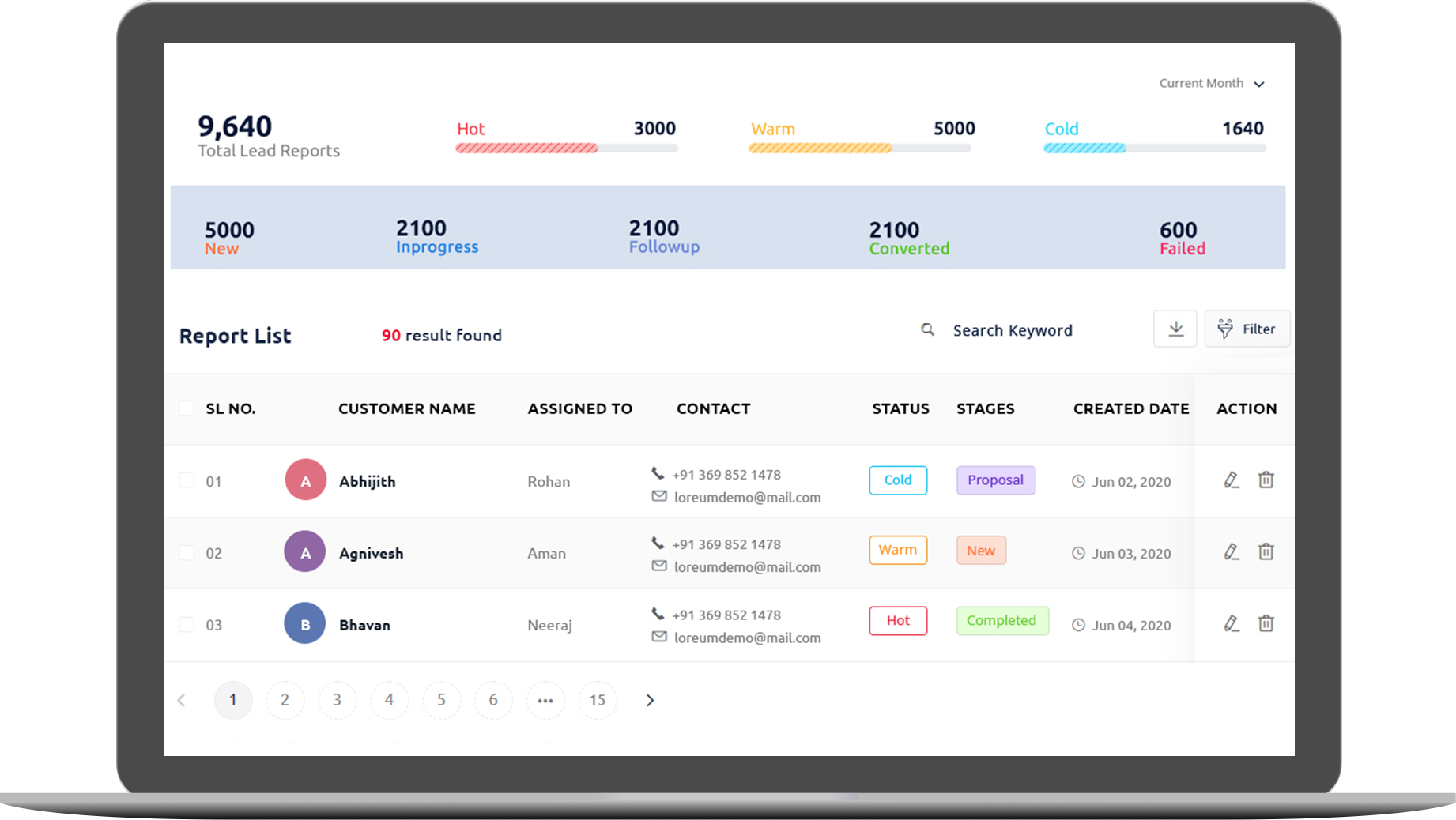 How it works ?
SALESFOKUZ is a full suite of sales productivity tool with web-based control panel and mobile-based application. Web-based control panel (dashboard) managed by the admin/managers enable them to systematically run their business by automating sales and operational functionalities.
The mobile based application on the other hand to help sales executive's list, perform and update all their marketing activities on the go.
Why Is Salesfokuz Industry-specific?
Industry-specific solutions unlock the pain points and augment the sales velocity of your business – See how
Banking
Empower your bankers upsell and cross-sell with expertise.
Real Estate
A single platform, multiple point solution for real estate agents.
Automobile
Improve sales, marketing and overall team productivity through an integrated platform.
FMCG
End-to-end solution that streamlines the sales and operational activities of FMCG sector.
Service
Empower executive's manage service activities and customer service impeccably.
Health Care
Improve your workforce productivity through customized solution.
Textile
Accelerate the business processes of textile industry.
Van Sales
Perfect solution for automation of van sales and distribution activities.
Clinical Laboratories
Seamless management of activities in clinical laboratories.
Dealer Management
Effortlessly and instantly place orders using application.
Customizable Sales CRM App
Right from capturing the leads to their after sales support, businesses can streamline their operational and sales activities using the combination of web and mobile-based sales tracking CRM application, Salesfokuz. From flawless capture of leads from online platforms to seamless access to conversations, activities and scheduled tasks, sales representatives and managers can access all the information in one place (centralized database) of this sales tracking app. Also, provides deeper into the lead details anytime from any device, enabling faster and deeper lead engagement without the need of travelling. Same is the case of order, distribution and collection management as well. Everything can be accomplished through the application including accurate automated DSR. Automation of sales and operational activities being the basic feature of this sales management CRM, it can be easily customizable for businesses to develop as per their requirement.
Know More